Mini-plugs are small plug plants grown from seed.  They have a rootball of approximately 1.5cm, compared to the 3.5cm rootball on our standard plug plants.  Because of their smaller size, mini-plugs are very cost effective.  Prices start from just 9p per mini-plug!  Mini-plugs are the perfect choice if you need a large number of bedding plants for your summer planting.
Some mini-plugs are extremely tiny plugs produced only for mail order, but our mini-plugs are the same plugs as used by professional nurseries.  Our mini-plugs are available in trays of 100 or 50 mini-plugs.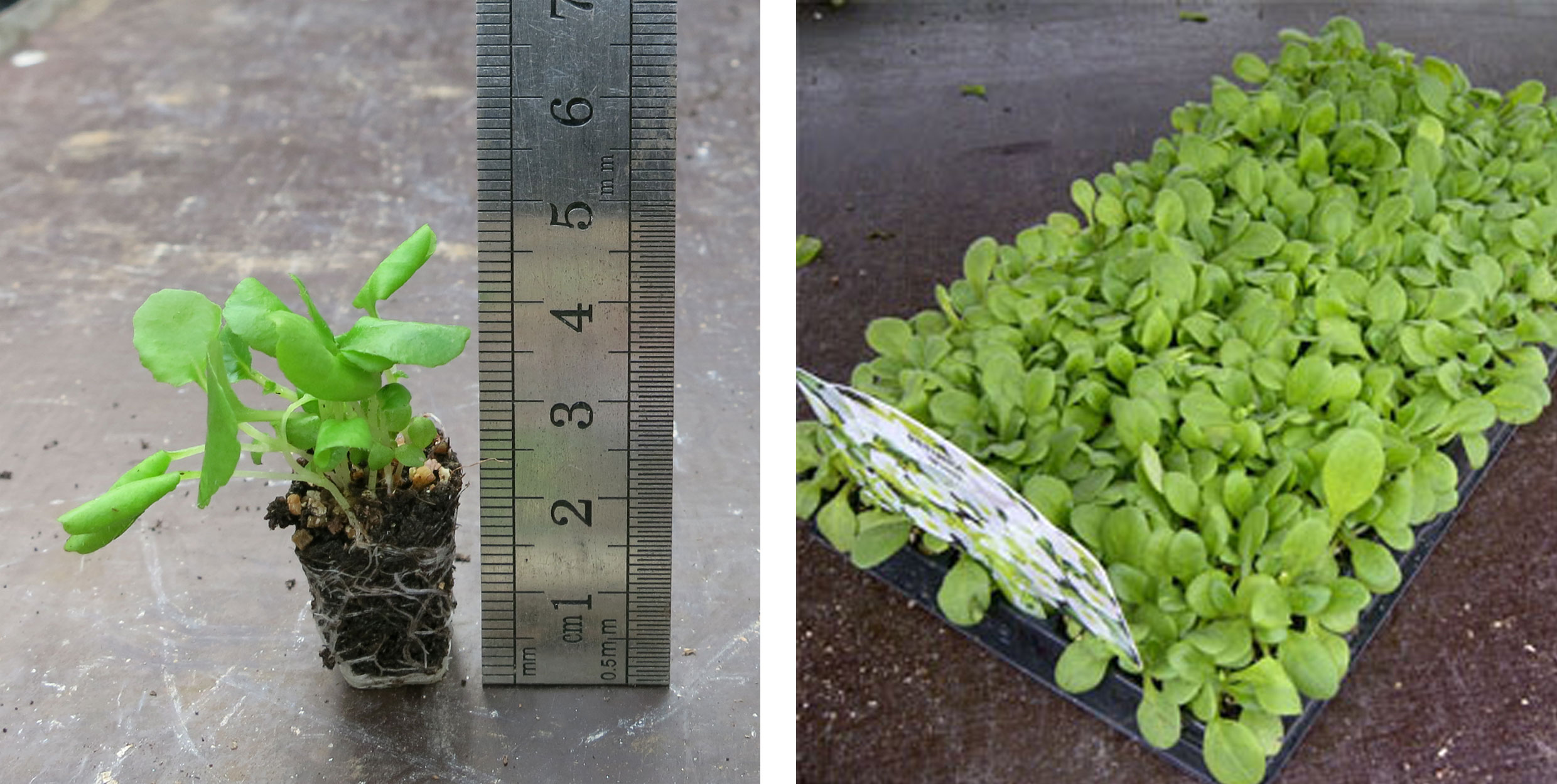 We have a large range of mini-plugs available including: Ageratum, Begonias, Cineraria, Lobelia and Petunias.
Mini-plugs should be pricked out and planted into small 5cm pots or seed trays with inserts.  For more advice on how to grow and care for your plug plants, have a read of our guide.